Contractor Insurance at the best price for your business in minutes, hassle free.
Start by telling us about your Contracting Business:
Contractor Insurance in Ontario
Contractor Insurance is a term for a number of types of Small Business Insurance products designed for construction professionals like General Contractors, Electricians, Plumbers, Roofers, and more. This type of insurance policy generally includes General Liability Insurance coverage as well as Insurance for Tools, Equipment and other ancillary coverage's like Installation. Contractors with vehicles like trucks or vans used to carry equipment and materials to the job-site should also purchase Commercial Auto Insurance because personal Auto Insurance usually doesn't cover expensive equipment or any kind of specific materials that you may be transporting.
See Also:
Builders Risk Insurance
General Contractors Insurance
General Liability for Contractors
Contractors All Risk insurance
Construction All Risk Insurance
Contractors Equipment Insurance
Contractors Tools Insurance
Roofing Contractors Insurance
Electrical Contractors Insurance
HVAC Contractors Insurance
Plumbing Contractors Insurance
Drywall Contractor Insurance
Building Contractors Insurance
IT Contractor Insurance
Independent Contractor Insurance
Contractor Insurance
There are many different types of contractors across many different industries. That being said there are Insurance Policies that are designed to cover most Contractor's needs especially in situations where the Contractor may need a certificate of Insurance to show proof of Insurance as part of a contractual agreement. Many customers these days are asking Contractors to show the certificate of insurance up front, and Contractors can show to their customers that they are fully insured protecting them and the customer from legal hassle.
Specific Contractors' Insurance can include: General Liability Insurance which typically covers the liability of your business except for auto and other specific exclusions, Business Income Insurance which covers loss of business income and extra expenses incurred during repair of property damaged, Commercial Property such as tools, equipment and building materials from fire, explosion, windstorm and other natural and miscellaneous hazards. What's new for these types of insurance policies is the potential need for Errors and Omissions Insurance as well as Cyber Insurance due to the amount of information that a Contractor may have about their customers. It's important to speak to a knowledgeable and licensed Contractors Insurance Broker that can provide the right advice on what coverage's are right for your Contracting business.
Consider buying insurance products that not only meet minimum contractual requirements but also those that may save your business from lawsuit due to inadvertent loss of customer data or hacking attempts. This is where Cyber Insurance really becomes a necessity.
Contractor Insurance Frequently Asked Questions
Contractor Insurance In Ontario is generally sold by specialized Insurance Brokers that know a lot about Contracting whether it's for General Contracting or specific trades. Every Contractor is exposed to a number of risks like liability or property even when they're not doing anything intentionally wrong.
Do I Need Contractor Insurance?
Contractor Insurance is a combination of Insurance Coverage's that when brought together as a package become an essential component of lowering risk to your business. Loss of income due to accidents and damage due to fire as well as the cost of lawsuits against your business can be high, and Contractor Insurance packages can cover business losses including such things as paying for lawsuits. It's important to speak to an Insurance Broker to understand precisely how this policy will protect your business.
How Much Contractor Insurance Do I Need?
It depends on the nature and size of your business, you may need more than the minimum level of coverage depending on the size of projects, if you are sub-contracting and various other conditions. By going online and using the CoverMarket Contractor Insurance Quotes app as well as speaking to a Licensed Insurance Professional you can find out exactly how much coverage your business requires.
Is Contractor Insurance Required by Law?
Generally, when Contractors undertake any form of construction work for clients it is highly recommended that they be fully insured especially when a project may be of any significant size and or sub-contracting to other contractors or tradesmen. Clients and customers will generally require that most Contractors they work with have some level of Contractors Insurance before the work begins. However, this Insurance is not required by law.
Proof of Insurance Required?
At times you may be required to provide evidence that your business has the required insurance coverage. This happens often when your business is contracting with a client or government organization.
How Do I Compare Contractor Insurance Quotes?
CoverMarket connects you with a Licensed Insurance Professional that can provide multiple quotes from Insurance Companies that sell Contractors' Insurance in Ontario. They can provide tailored advice to find the Insurance Policy that fits your specific needs, including combining different types of Coverages' in order to create the right policy at the right price. We try to find you the the best policy at the most affordable price!
Contractors Insurance Coverage Features
Typical Contractor Insurance coverage's include:
General Liability for Contractors
Equipment and Tool Coverage
Errors and Omissions Insurance
Office Contents and computer equipment
Special Coverage's like Legal Expense
This is just a summary and can be tailored to your business needs by starting the quote process.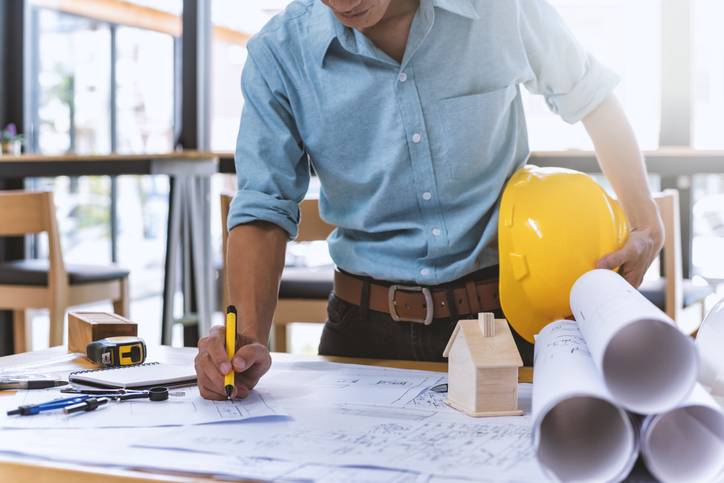 Big or small your business is at risk. Protect your business from lawsuits caused by accidents on your business premises or day to day operations and products.
Want to speak to a Licensed Insurance Professional?
Start by clicking on "get a free quote" below